Another night in the wilderness and although Lucia shirked her responsibility of staying awake on bug duty, I actually had a great nights sleep. It had rained late in the evening which seemed to reduce the army of multi legged monsters.
There was the usual soundtrack of grasshoppers and Hyena but a much quieter night. Ahmed asked us if we had heard the Lion at the camp but we were sound asleep, his ears had not deceived him though as a trail of fresh Lion poo was outside our tent.
We enjoyed a hearty breakfast (full credit to the staff at the Kati Kati camp for delivering amazing food with little to no facilities).
We headed out early for the morning game drive which was far more productive than the previous day. As we left camp we were immediately greeted by a solo male elephant giving himself a dust bath along with the same giraffe as we had seen at camp the previous day.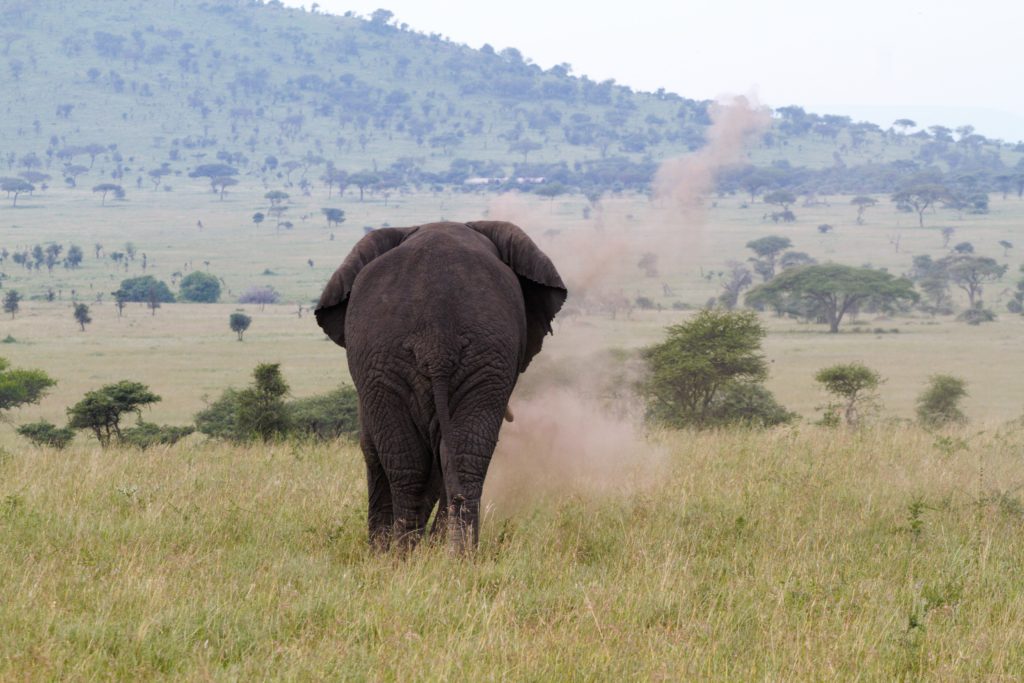 As we progressed we saw more elephants, this time a large herd (at least 17) with young elephants secured in the middle of the herd. They were incredibly close, within just a few feet of us.
After taking a few photos, Ahmed got a call on the radio. He said it was off our route (as we were supposed to be making our way to Ngorongoro Crater) but there were reports of a cheetah nearby. En-route to the cheetah we spotted a pair of Hippos so stopped to observe for a few minutes.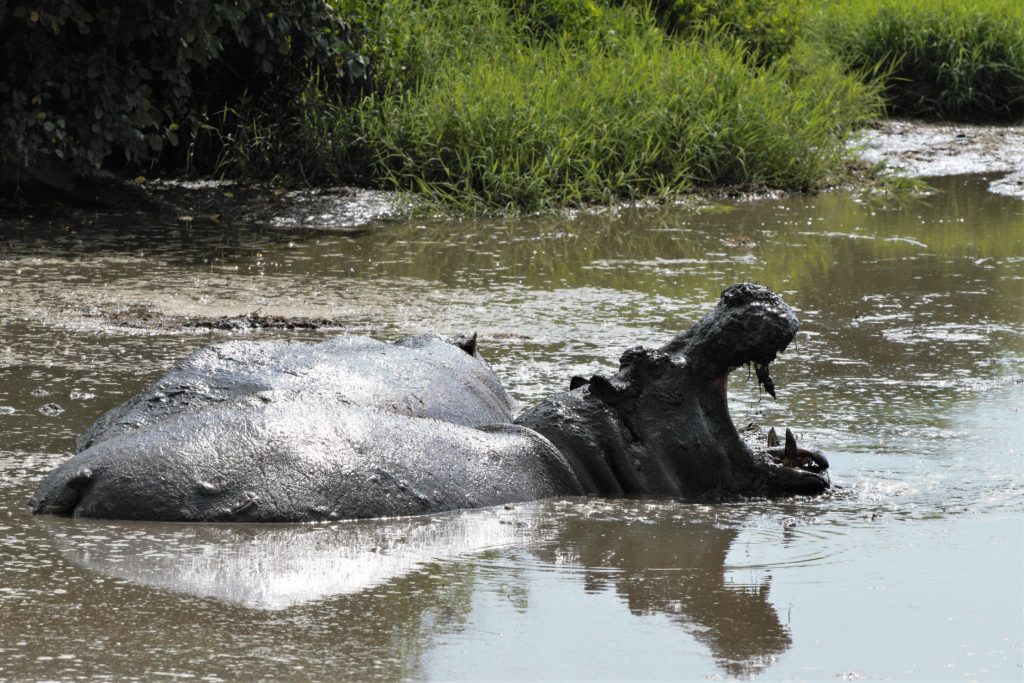 We headed up to the area that the Cheetah was spotted, Lucia saw it right away but by the time I had armed the camera, the Cheetah had decided to hide down in the long grass. We waited for 30 minutes to see if it would rise again and despite Ahmed making animal calls (which he is surprisingly good at), the Cheetah just peeked it's head up now and again but not enough for me to get a good shot.
From there we resumed our route to Ngorongoro, spotting a pair of Hyena, numerous Zebra and Wildebeest along the way, we even saw a few of them having a disagreement.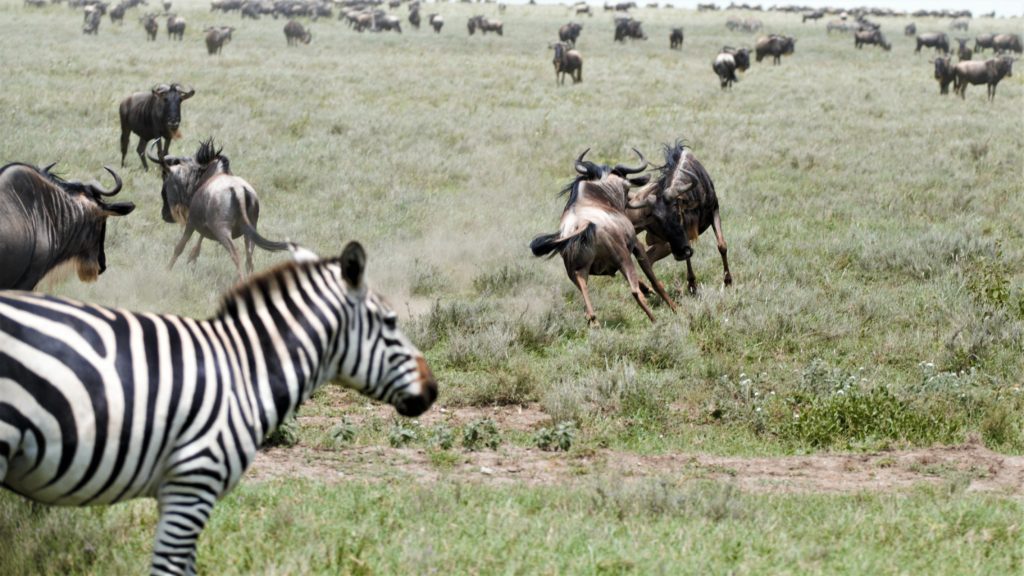 We also stopped by a Masai village on our way and were greeted by their traditional "Jumping" dances. They invited us into their homes made with Cow dung and small branches, they are definitely not suitable for someone who is over 6 feet tall!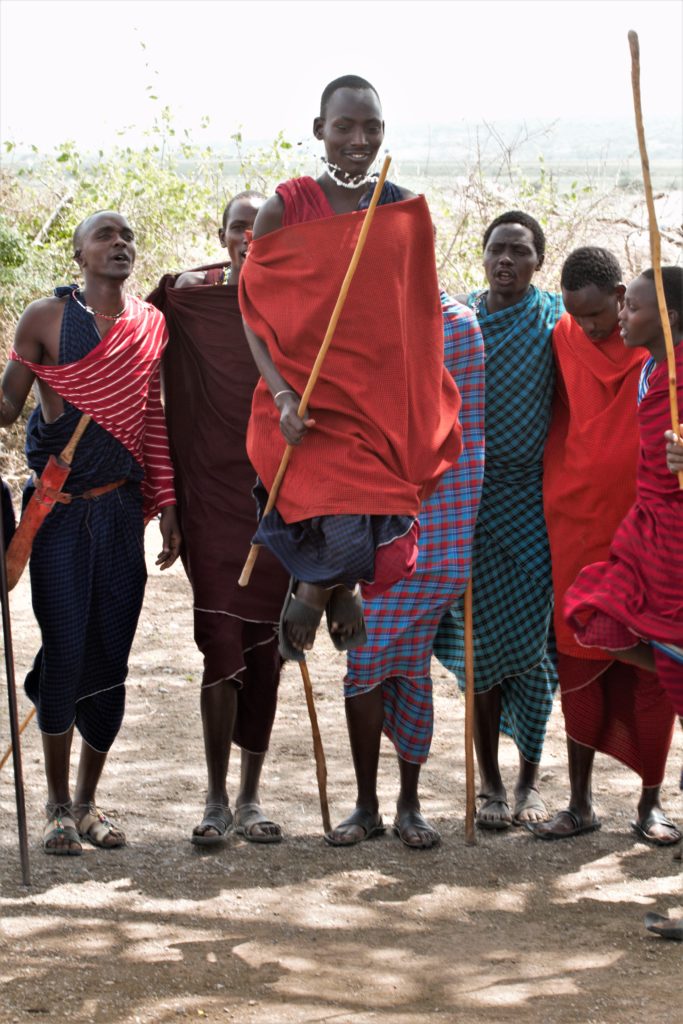 They took us to visit their school and meet some of the children. Everyone was incredibly friendly and seemed really happy to have visitors.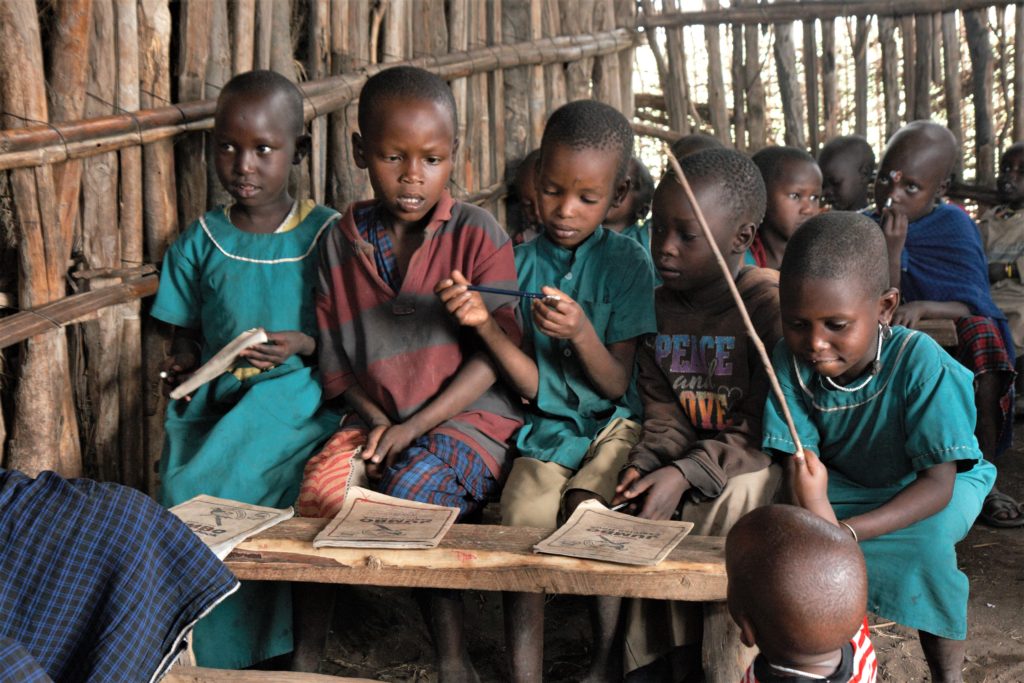 One thing that really hit home after seeing how these tribes live is how lucky we are and how much we take our everyday lives for granted!
After visiting the school the Masai showed us (or at least attempted to) how they start a fire, using Dung once again.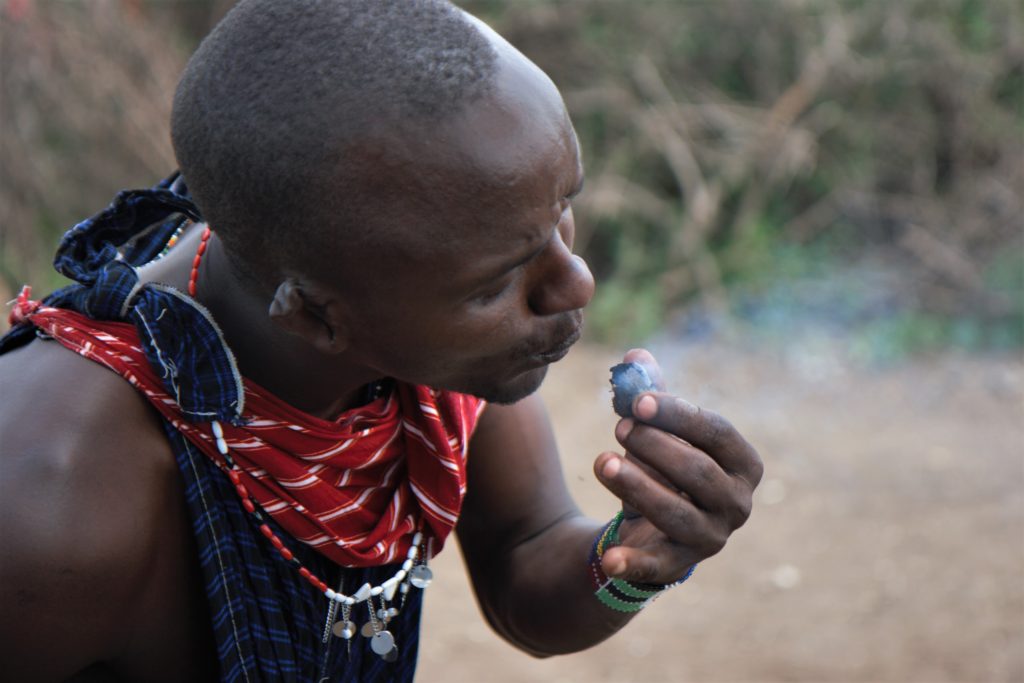 From the Masai village we headed on to our new home for the next two days in Ngorongoro. After roughing it in the tented camp of the Serengeti, the new home was a very warm welcome. Power, Light and best of all a real shower.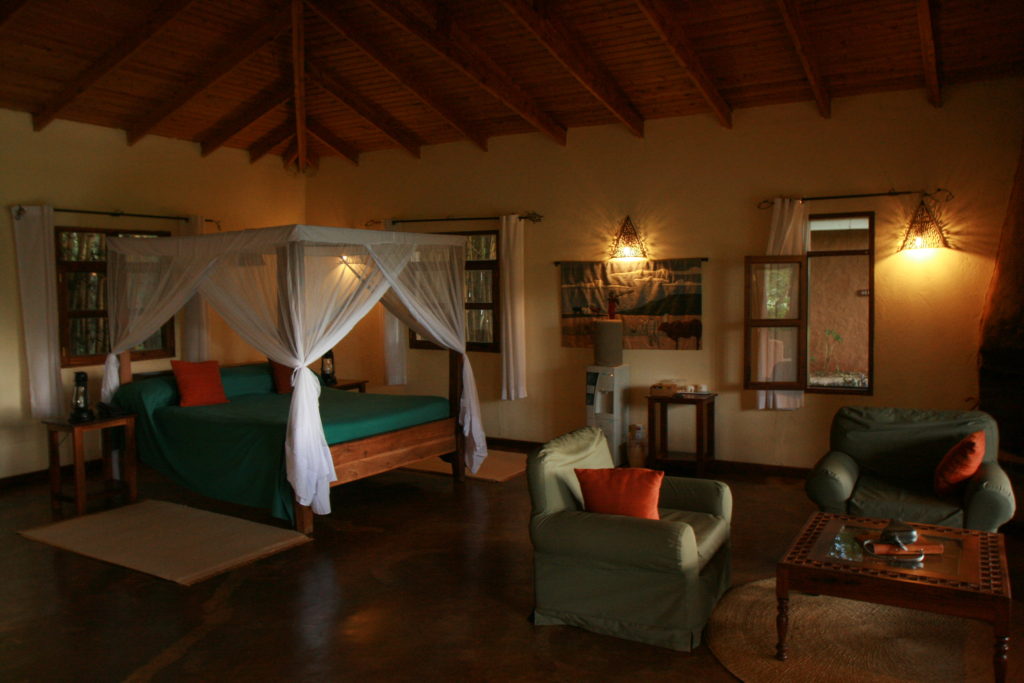 We both took very long showers and agreed that as amazing as it was to be in the middle of the worlds largest zoo, it was great to feel human again.